Agence Pallen
Pallen staat voor betrouwbaarheid en kwaliteit! En da's ook wat hun nieuwe UX-friendly website uitstraalt.

But there's more, we startten een doeltreffende social media campagne en Google Ads campagne op. Ontdek hoe we dit deden!
Skillset
Social media marketing
SEO
Google Ads
Web design
Web development
pallen.be

Voor Agence Pallen creëerden we een UX-friendly website die perfect bij de identiteit en look and feel van de klant past: kwaliteitsvol en betrouwbaar met een lichte klassieke toets. Met de introductie van beige binnen het kleurenpalet vermijden we eentonig kleurgebruik en versterken we de warme sfeer.

Die warme sfeer komt ook opnieuw aan bod op de nieuwe website. We ontwikkelden een CMS op maat en integreerden die met de stijlvolle look and feel en Zabun, het CRM-pakket dat Agence Pallen gebruikt om klanten en panden te beheren.

Om de website in de kijker te plaatsen, startten we een social media campagne en Google Ads campagne op. Zo heeft Agence Pallen een groter bereik en verwerven ze meer bekendheid! Our goal is simple: Agence Pallen in de markt zetten als een kwaliteitsvolle en betrouwbare partner.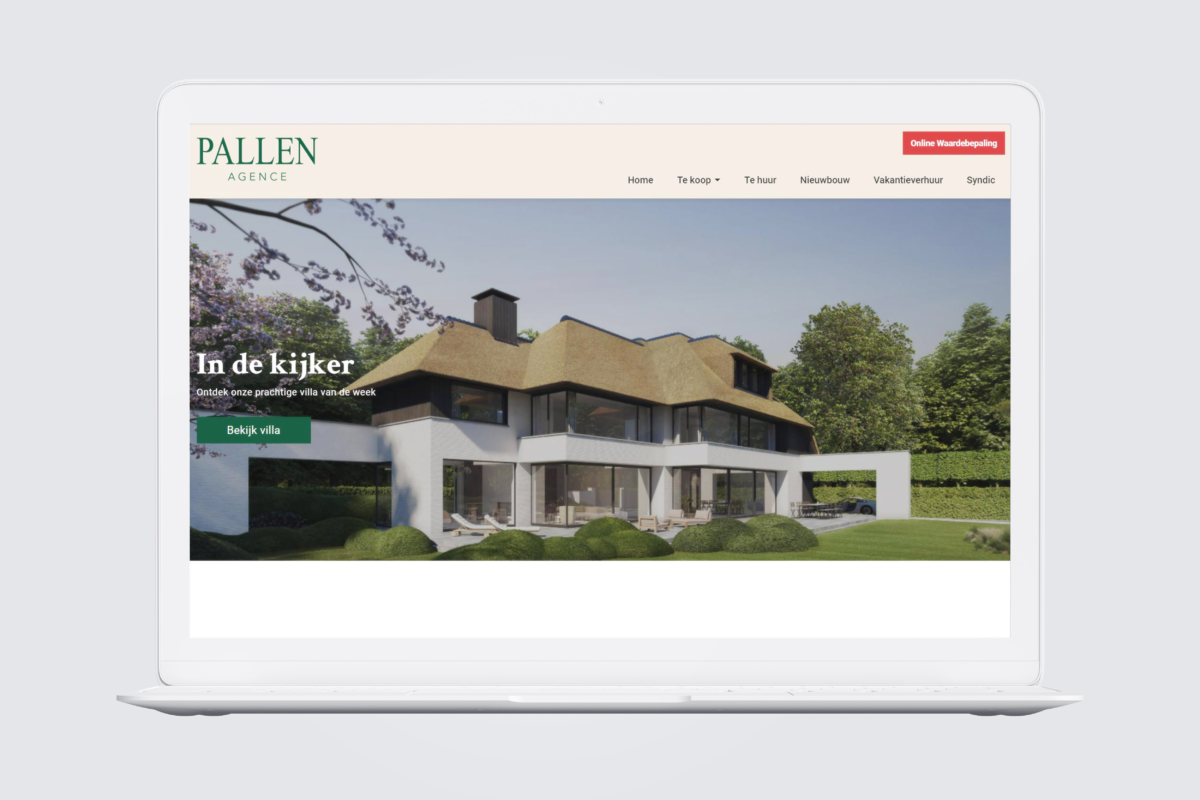 Get in touch with us today
Get in bed with us
TALK TO US